WELCOME TO GRJ'S AUTO REPAIR
GRJ's Auto Repair is owned and family operated. The Owners  who are brothers are third generation mechanics. Robert  the office manger started in 1996 as a technician and in 2001 become a service consultant. Jesus and Gerardo both became technicians in 1999.They all acquired great  experience  and passion for the profession from being around their father's shop as teens. Most Important they acquired their Automotive Services  Excellence certification as ASE Certified. All three worked for a local services shop for about a period of ten to twelve years. Together  they have over fifty years of combined experience on all types of makes and models.
On January 1st 2010 the decided to open GRJ's Auto Repair which is located at 4200 E McDowell Rd, Phoenix,  AZ 85008. For the Best five years they have grown to be a well trusted mechanic shop, both to their loyal public customers and to a number of commercial  fleet companies.
Quality About Uss at an Affordable Rate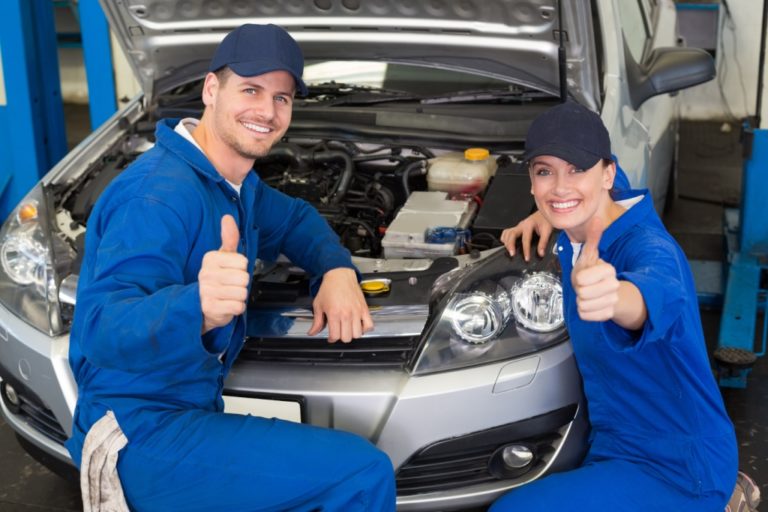 Discover the Advantage of GRJ Auto Repair
ASE-Certified Technicians
Jasper Top 100 Independent Repair Facility
NAPA Auto Care Center
More than 20 years experience
Elite Ethics Certified
Early Drop-off and Late Pick-up Available
Free Local Shuttle
Voted "Best Auto Repair" by Wine and Gold Country Magazine

I wanted to thank you for the service that your company provides. I appreciate the honest approach to what I need done now and what can be scheduled at a later time. I appreciate the flexibility in the scheduling, because you have seen that sometimes I need a service done now and you have always been willing to work my vehicle in if at all possible. Sometimes I need an Oil change done and need to wait for the vehicle and your service technician is made aware of that and everything is completed in a timely manner. The other item that I appreciate is the follow up email with pictures of items that are good or that may need to be addressed in the future. Thanks to you and your technicians for their great service.
No Question is Too Big or Too Small